Holidays in Toscana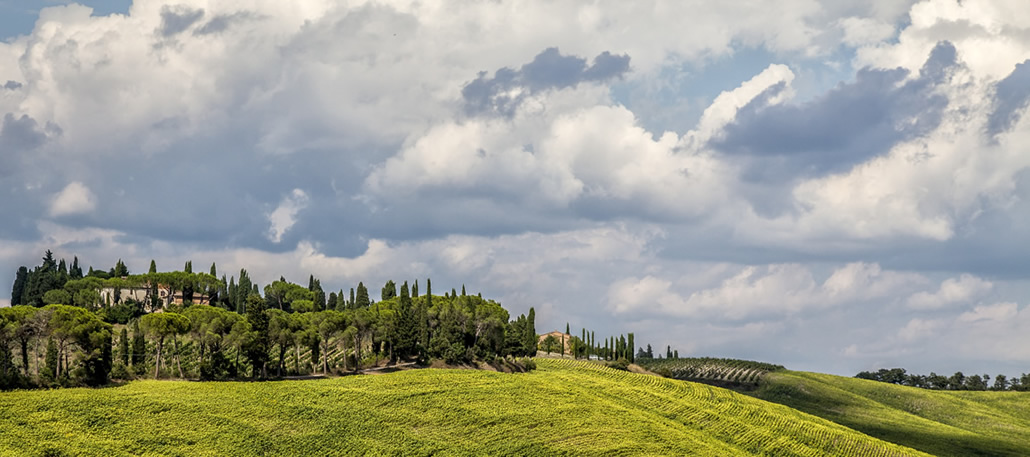 Discover Tuscany, hill after hill
Among pine-parks, vineyards, olive trees and lush Tuscan Mediterranean vegetations arise, on Tuscan and Chianti hills, hotels and farmhouses that blend in in a unique setting, studded by small hamlets and residential areas, which often date their constitution backwards in our land's past to the Middle age.
In many cases it concerns small towns, that knew in a more or less remote past a certain fame, still visible from noble palaces, cathedrals and small churches decorated by famous artists' artworks or, as for San Gimignano, by the towers.
San Gimignano, a jewel among Sienese hills
San Gimignano is a medieval hamlet,worldwide known for its very particular skyline, made of towers and turrets that alternate one another and rise to create a peaked hill still showing the past of nobles and rich families.
In fact, all the San Gimignano towers tell how the families in the Middle age wanted to show who was the richest of the village to the rest of town and to those passing by for their many businesses.
The history tells us that when a family fell into disgrace and lost their own possessions its tower was cut.
And this is only the most famous and visible story, hidden in the alleys of this small hamlet.
This is why thousands and thousands of tourists decide every year to visit San Gimignano among the many beautiful places in Tuscany and this is why the offer of hotels in San Gimignano counts on high level services.
Family Holidays in Toscana
Tuscany is a region that is very appropriate to family holidays, because it puts together lots of artistic beauties, a lot of history, but also amusement and outdoor activities. All good things to stay together peacefully and to make a unique experience with the family.

Choosing a hotel in San Gimignano as hotel Sovestro, allows you to have comfort and first-class hotel amenities, together with a particular touch combining environments' modernity and functionality with the respect for traditional housing froms and using a sober and elegant furniture.
At the Hotel Sovestro in San Gimignano, you will find a great attention to our customers and many facilities such as large swimming pools and also a small fitted gym to keep you in shape while on vacation. Even if there are many people saying that having a nice morning runs in the countryside around the hotel and the restaurant is truly much more funny.
Not only that, the Hotel Sovestro is located in a very convenient location for those who plan to travel by car and for those who intend to rely on public transportations. In fact, the road is not situated right next to the rooms and to the hotel complex, but close enough to get there on foot, just where there is also the bus stop . The bus can bring you in fact to the nearest train station. For whom loves nature and thinks that during a family vacation can't really be missing a touch of adventure, near the Hotel Sovestro there are several riding schools where to organize horseback ridings and where to do a range of outdoor activities.